Digital Design Agency – Content Experiential, Event & Brand Origination
To introduce a range of marketing and communication programs to promote this alcoholic product with a very small marketing budget.
Most alcoholic products are a blend of crafted iconography and typography that is strongly representative of lifestyle profiling.
However, Ginger Joe's branding is a fun juxtaposition that suggests playfulness with a touch of old style Coventry, twisted with a touch of tweed and burlesque fun.
 So we got thinking… Old and musty with a little touch of funky.
Taking the products most obvious iconic element, the Tash, and develop a range of fun, two-way user engagement, promotional campaigns.
Results: Over 31,000 followers and counting on Facebook. Venue targeted Tash activities and give-aways developed for product purchases through participation programs.
 A social media platform promoting the most extravagant Tash.
 Approved POP promotional material for on-shelf presence.
– Below-the-line approved campaigns, including two-way engagement billboard. Resulting in an increase of sales by 300% in the first week of activation.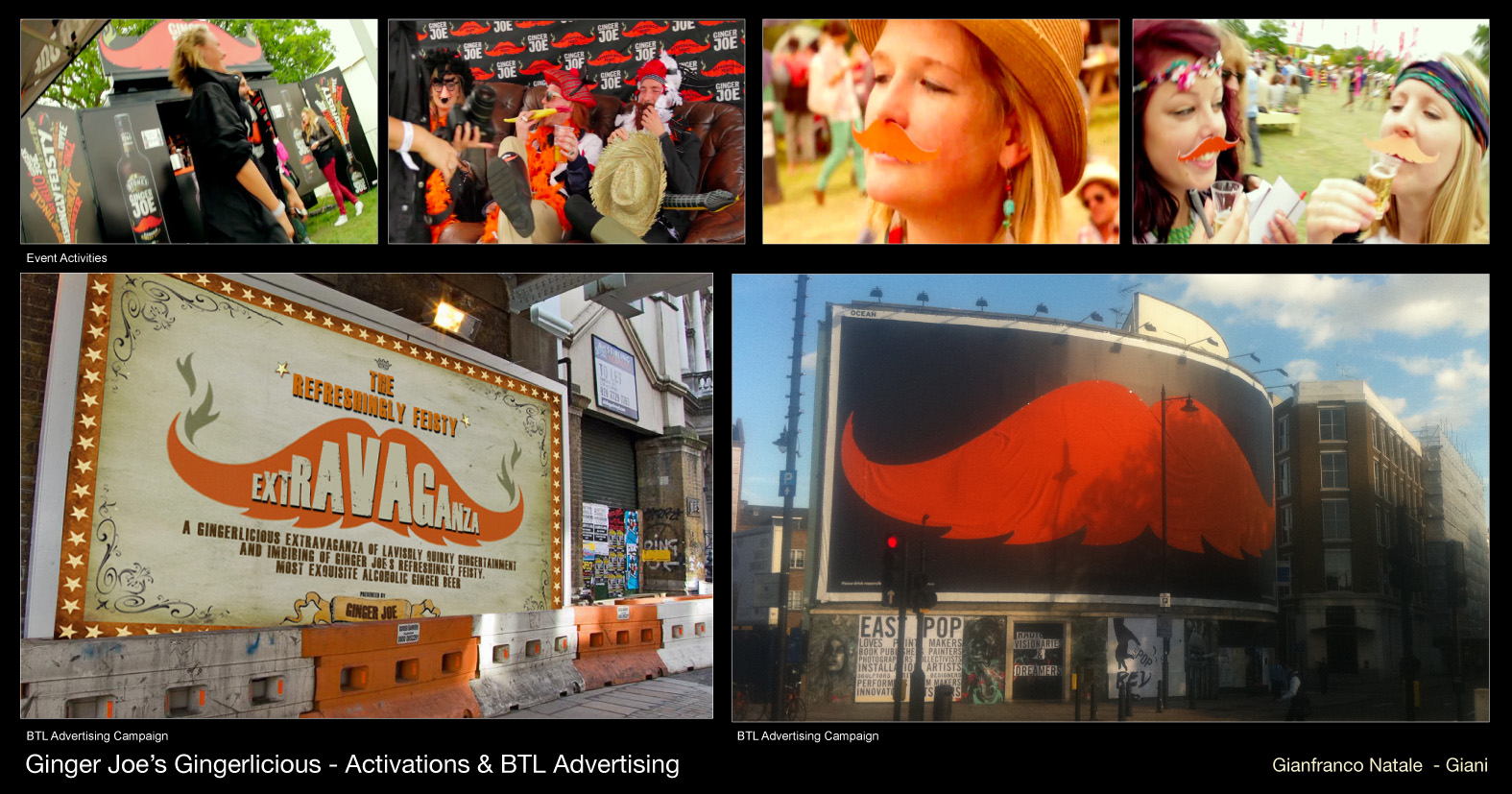 Planning & Strategy / Design: Developed marketing programs and ideas around engagement activities
– Managed sketch artist for the development of shopper marketing and experiential activities
. Developed all branding elements and visuals for proposed marketing programs in pitch document.